Free Shipping PAN India
All orders above Rs 295/-
10 am to 6 pm Customer Support
call or whatsapp : 8200525419
VERY GOOD
I tried dairy-free cheese in my omelette and was pleasantly surprised by the similar flavor range and lovely melt. It's not an exact dupe for real cheese, but it hit the spot. My daughter tried it in her dosa and the flavor worked well.
Loved it!!!
1. Quantity is good for this price range. 2. The package was delivered in a very safe box. 3. Taste is absolutely delicious and I have made white sauce pasta, tried it with naan , had it like dal makhani as a topping.
VEGAN BUTTER AT ITS BEST.
It's the best vegan butter I have had till date. I am 100% sure if I do not tell it's Vegan butter you will not come to know the difference. I will 100% recommend it to all.
Plant Based
Plant-based means eating mostly foods from plants and reducing or avoiding animal products.
Cruelty Free
Cruelty-free refers to products or practices that do not involve animal testing or harm to animals in any way.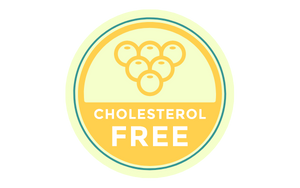 Cholesterol Free
Cholesterol-free means no presence of cholesterol in the food or product, which can contribute to health problems if consumed in excess.